Report Issues in Your Suite
We rely on our tenants to communicate any repairs, broken furniture or appliances, or accidental issues to our maintenance team. We appreciate the chance to resolve your issue in a timely manner.
After Hours Emergency?
Call our line at 250-469-3063 & leave a message with our call service.
Include your name, phone number, unit and a brief description of the issue.
Our After Hours Team will get back to you promptly in the event of an emergency.
Issues that can wait will be dealt with the next business day.
How To Be a Successful Tenant
Be the best tenant you can be by reviewing our Tenant Rules and Guidelines.
FAQ's & Important Information
In case of a fire alarm, please review the FIRE SAFETY PLAN below & know what to do, where to go and how to stay safe during a fire alarm event!
During an emergency, a 

fire

alarm will sound, and all occupants MUST exit the building via a safe exit.
IF YOU HEAR A 

FIRE

 ALARM or DISCOVER A 

FIRE

…
• ACTIVATE the fire alarm by pulling the nearest red manual pull station
• PHONE 9-1-1 from a safe place to report a fire at: 800 OR 802 OR 840 OR 842 Academy Way, Kelowna BC
• EVACUATE the building via the nearest safe exit
• DO NOT USE the elevator
• ASSIST people who require assistance
• PROCEED to the Pre-Designated Assembly Area & remain calm
• WALK, DO NOT RUN
THE PRE-DESIGNATED ASSEMBLY AREA IS LABELED 'MEET HERE' ON THE BELOW SITE PLANS FOR EACH COMMUNITY.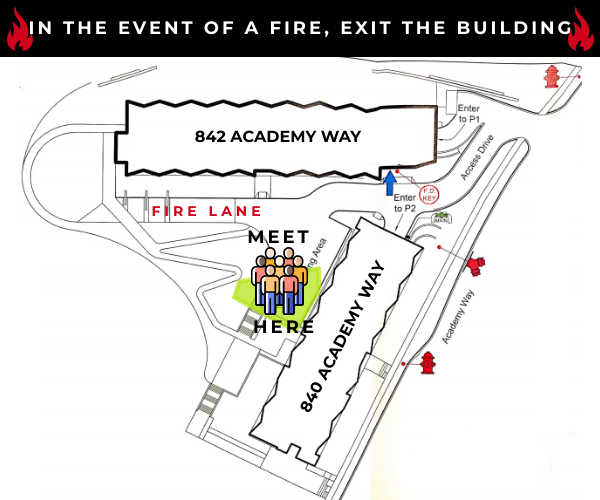 When you hear the fire alarm, feel the door with the back of your hand before slowly opening to ensure the fire is not on the other side. If it is hot, leave it closed and use your alternate escape route. If it feels normal, brace your body against the door and open it a crack; be prepared to slam it shut if heat or smoke starts to rush in.
If it's safe to exit:
Leave your room and close your door.
Alert the occupants on either side of you and leave the building immediately.
Use the stairwell closest to your room.
Meet at the designated assembly area outside.
If you cannot leave your room:
Protect yourself from smoke by staying low to the ground.
Use damp towels or duct tape to cover the cracks around your door, vents, etc.
Stay in your room until you are rescued.
If you must use an escape route where there is smoke, stay as low as possible to breathe the cleaner air. If all exits are blocked by fire or smoke, enter a room preferably with an exterior window, and seal the cracks in the door with available materials. Phone 9-1-1 to report your situation, and attract the attention of someone outside the building by any possible means.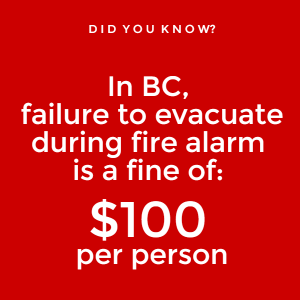 If you know of people who have been unable to evacuate the building, inform the arriving emergency personnel immediately.
When you have reached the outside of the building, move away from the exit allowing others behind you to emerge.
Do NOT attempt to drive your vehicle from the parking area.
Do NOT re-enter the building until the fire department has given the "ALL CLEAR" and it is safe to do so.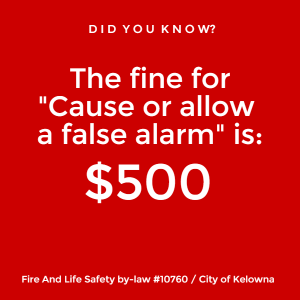 Any misuse of hallway extinguishers will not be tolerated and will be assessed a $100 fine in addition to possible charges by the Fire Department. Please acquaint yourself with the location of fire equipment.
Smoke and heat detectors are inside each suite. These devices are checked annually to ensure continued safety. A fee of $200 will be charged if smoke detectors are found to be disconnected or covered by Residents. Please report any problems you notice with any of the fire safety equipment to VEDA management immediately.
There should be no need for you to test or tamper with your alarm. The Fire Department has a zero-tolerance with regard to tampering with fire safety equipment. Management must make every effort to identify those who tamper with equipment and enforce disciplinary action. In addition, charges could be laid under the Fire Protection and Preventions Act.
Location:
842 Academy Way
Kelowna, BC
V1V 3E5
Hours:
Monday to Friday: 9AM – 5PM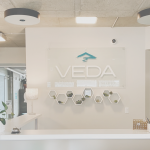 Get to Know Your Property Manager
Our goal is to make your stay at VEDA as comfortable, positive & memorable as possible.
As your property manager, it's nice to know that we love student living! Started by students over 15 years ago, Domus Inc. has become the market leader in student accommodation management with a portfolio of over 4,000 beds across Canada. This growth and success have been built by a team of passionate, professional individuals who know what the student experience is all about: learning more about the world and yourself while making lasting memories.