 Report Issues in Your Suite
We rely on our tenants to communicate any repairs, broken furniture or appliances, or accidental issues to our maintenance team. We appreciate the chance to resolve your issue in a timely manner.
After Hours Emergency?
Call our line at 250-469-3063 & leave a message with our call service.
Include your name, phone number, unit and a brief description of the issue.
Our After Hours Team will get back to you promptly in the event of an emergency.
Issues that can wait will be dealt with the next business day.
How To Be a Successful Tenant
Be the best tenant you can be by reviewing our Tenant Rules and Guidelines.
FAQ's & Important Information
Location:
1404 Patricia Boulevard
Prince George, BC
V2L 2L2
Hours:
Monday to Friday: 9AM – 5PM
Resident Services:
250-469-3063 ext. 1
pg@vedaliving.ca
General Inquiries:
pg@vedaliving.ca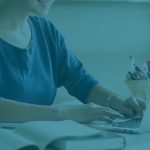 Get to Know Your Property Manager
Our goal is to make your stay at VEDA as comfortable, positive & memorable as possible.
As your property manager, it's nice to know that we love student living! Started by students over 15 years ago, Domus Inc. has become the market leader in student accommodation management with a portfolio of over 4,000 beds across Canada. This growth and success have been built by a team of passionate, professional individuals who know what the student experience is all about: learning more about the world and yourself while making lasting memories.